The more the better – it's a phrase we often hear and yet one we rarely pay that much consideration to. However, for us at WaveGrip it's one we have found ourselves using more and more, particularly in the last week or so.
And the reason? Well it's the news that Carlsberg has announced the launch of a new glue technology to use around its six packs. Essentially a competitor to WaveGrip, but one which we gladly welcome into the market.
Now some may think that is strange – after all, why would we welcome a new entrant into the multi-packing market? Well the reason is simple – SUSTAINABILITY.
For us sustainability shapes each and every part of our business. Whether minimising the use of materials, waste and energy consumption, or developing the latest innovative carrier films, we are 100% focused on improving multi-packing solutions and reducing the impact they have.
So, a new entrant providing additional focus on sustainability is one that we welcome too. Any move to help beer and beverage brand owners improve their environmental stewardship is to be celebrated, not feared.
Carlsberg's solution helps reduce its packaging waste, which for us as part of RPC bpi group is an aim we share. Indeed, our new vision is 'Working towards a world where nothing goes to waste'.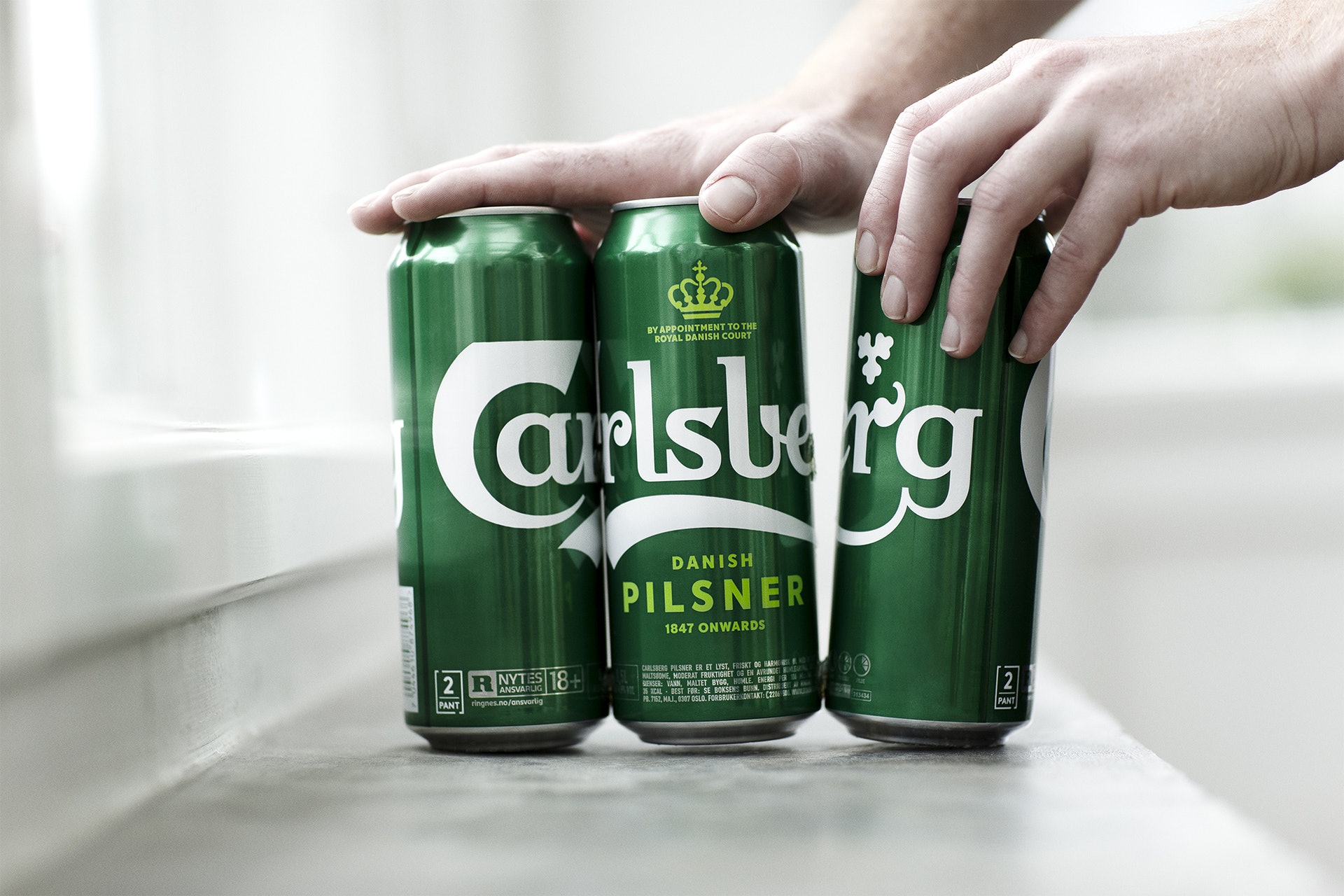 Lightweighting
At less than 4g per six-pack carrier, WaveGrip is the lightest and most sustainable multi-packing solution — weighing 10% less than standard six-pack rings, 6x less than rigid plastic handles, and 25x less than traditional cardboard carriers
100% Recyclability
WaveGrip is 100% recyclable where #4 LDPE or mixed plastics are collected. Collecting WaveGrip and turning it into new plastic products is a fundamental part of the circular economy, where no plastic should go to waste – it's too valuable a resource.
As part of RPC bpi group, we recycle 120,000 metric tons of post-consumer polythene waste annually into second life products and preventing it from ending up in landfills. That's the equivalent of recycling all the plastic waste from over 1,000,000 US citizens!
Zero Waste
Our zero to landfill processes ensure that nothing is wasted. All excess product is simply turned into even more WaveGrip carriers.
Sustainable Product Innovation
Our Sustainability Innovation Centres combine our scientific and engineering expertise to further enhance our product development process. We prioritise projects which improve the environmental credentials of multi-packing.
And with our innovations like WaveSafe, the world's first flexible carrier, hygiene and sustainability now take multi-packing carriers to the next level.
When it comes to WaveGrip we also know how important it is to deliver a sustainable solution that is fit for purpose – delivering the cost-effectiveness, ease of application and security that craft brewers, beverage manufacturers and their customers demand.
So, if we haven't already been clear in our musings, when it comes to sustainability the more choice people have, the better it is for our environment – and therefore we are definite believers in 'The more the better' as well as 'Less is more' – but that's another blog in itself…
Contact us today to find out how WaveGrip can deliver sustainability in multi-packing for your canned beverages hello@wave-grip.com
The post The more the better appeared first on WaveGrip.