Many breweries are now adopting creative ways of decorating beer cans and speaking to consumers and with the increase in these eye-catching designs, there is also the increased requirement for suitable packaging and carriers.
Simple, Reliable Solutions
Breweries with these products generally want simple, reliable carrying solutions that won't obscure the artwork that designers have worked so hard to make stand out. The carrier should complement the can and fit seamlessly with the branding, which is where WaveGrip comes in.
To gain further insight on the topic, we spoke to Mast Landing to hear first-hand about how they integrate WaveGrip carriers into their constant stream of new designs – often averaging 40 new designs per year! As you can imagine, for Mast Landing this means that efficient application and carriers that complement the elaborate designs are crucial.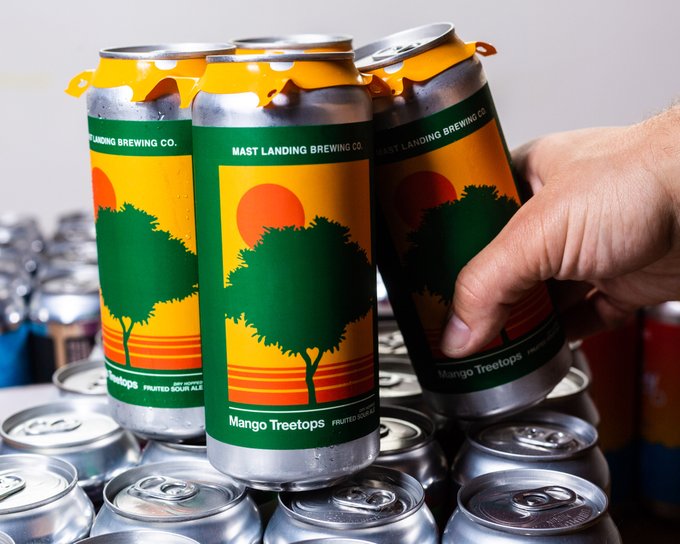 Carriers that work with your cans
Parker Olen, VP of Brand Strategy and Designer at Mast Landing explained how he will often tailor his designs so that the cans and carriers can work together in harmony. He said: "October Sun is one of my favourites because we can match the orange-toned sun exactly to the WaveGrip carrier. "When they can work together to accent the branding, it really takes packaging to next level."
WaveGrip offers a range of colours so that all types of can art are encouraged to be stars of the show alongside their carrier. Mast Landing bestseller and flagship beer, The Gunner's Daughter is now packaged with WaveGrip's black carriers to subtly match the can's background so that the branding can do the talking.
Parker explained: "It's helpful to also have the basic colours such as the clear and the black so that we have the option for a more understated carrier for the designs we want to really stand out. WaveGrip allow us to cover all basis by providing the different colourway options."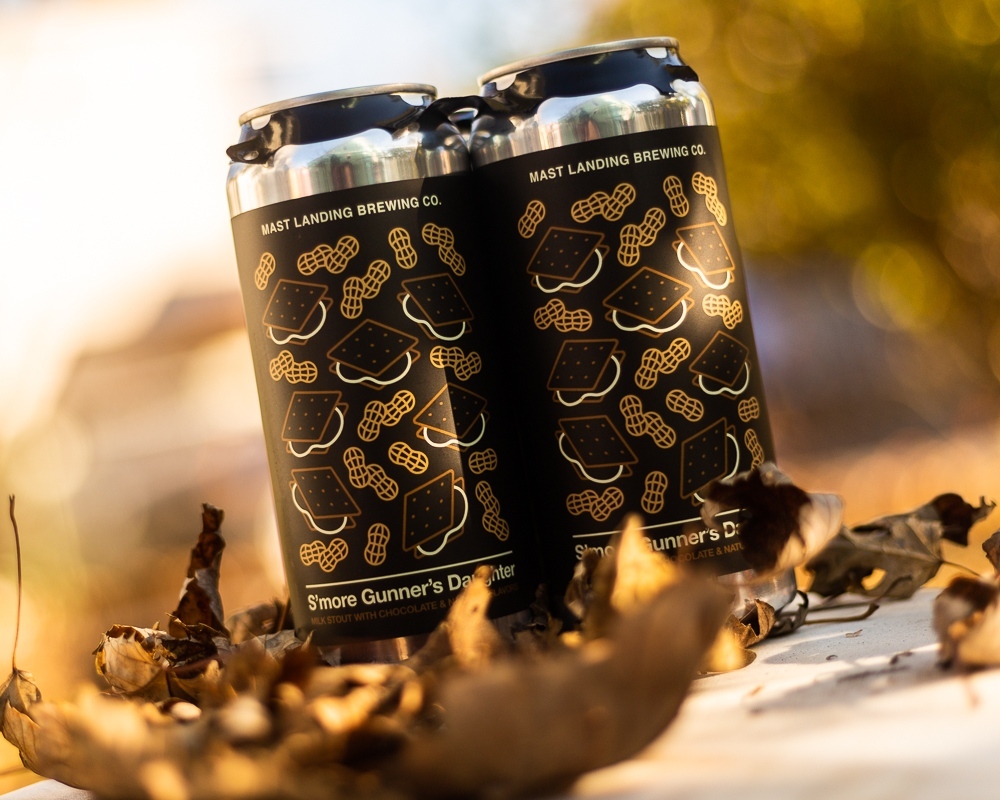 Made with sustainability in mind
A key feature that Mast Landing also found to be fundamental was WaveGrip's sustainability stance. The brewery wanted to avoid hard plastic carriers and was looking for a carrier company with the environment in mind. Offering recyclable and biodegradable carrier options, WaveGrip ticked that box too.
The classic plastic carriers are made of 52.5% post-consumer recycled content (PCR) and are photodegradable. They can be recycled at PE firm collection schemes. The biodegradable range is made of cardboard, making them extremely lightweight and sustainable without compromising the WaveGrip standard of strength and reliability. The coated topside of these carriers makes for high-quality printability and plenty of space for branding and promotions.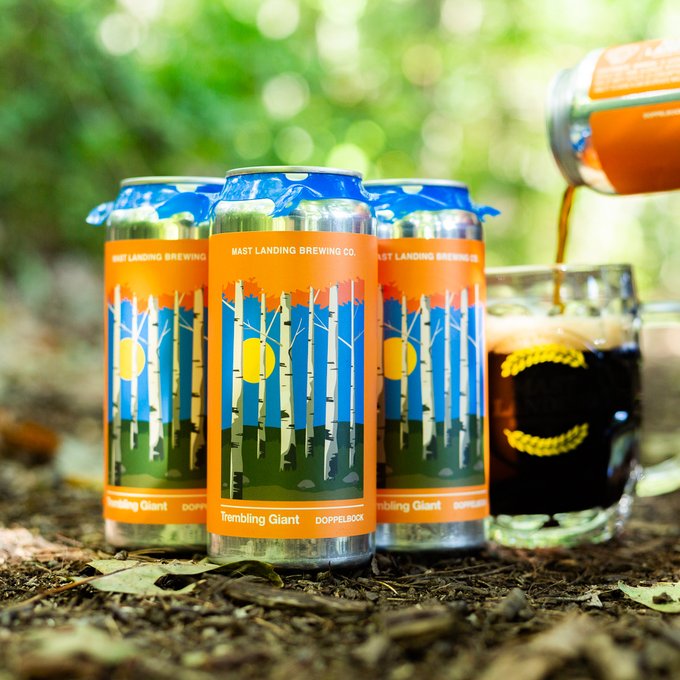 Accessible Application Equipment
For Mast Landing, originally a start-up company, WaveGrip provided the option to subsidise the applicator machine which was useful for the brewery in its initial stages. Parker explained: "It was super helpful that we could subsidise the application into our order as a start-up. "It felt that from the very beginning, WaveGrip were willing to support us and grow together."
Mast Landing's Packaging Manager, Kara Obergfell told us about how efficient she finds WaveGrip applicators in the packaging processes that she sees day in, day out. "During one run, we can switch out the reel one to two times and with the WaveGrip applicators, it can now we complete it in two or three minutes. "It is so much smoother and easier than other machines I've worked with in the past and it really increases the productivity and efficiency of our line."
WaveGrip have been able to work with the design, sustainability, and reliability requirements of Mast Landing so that they can spend more of their time making fantastic beer and putting it into fantastic cans.
The best craft beer goes great can art
So, when you're glancing at the impressive art wrapped around the can next time you grab a nice cold can of your favourite craft beer, just take a second to observe the carrier that holds it and see if fits with the design (if it does, it's probably one of ours!).
There may have been a lot more thought put into that can, than you might initially think.
Then, of course… you can go ahead and enjoy your beer!