At WaveGrip, we think nothing should come between primary packaging design and the consumer.
Apart from the environmental sustainability of reduced packaging, we also know that your own brand should stand out more than our collating rings, pretty as they are. And when you see the beautiful cans out there in the age of craft, you'll probably agree – they should be given every chance to shine.
We had a look at some notably beautiful can design for craft beer in our recent blog here.
Today, we're looking at the coffee cans that are perking up the shelves of the world – and there's plenty of beautiful design on offer. In no specific order, here are five of the very best, so kick back and feast your eyes!
We're not sure if blackeye roasting co. got their name from stumbling around in a sleepy daze and walking into the bathroom door before they had their caffeine fix, but we do know that their stark and beautifully designed cans are real eye-openers.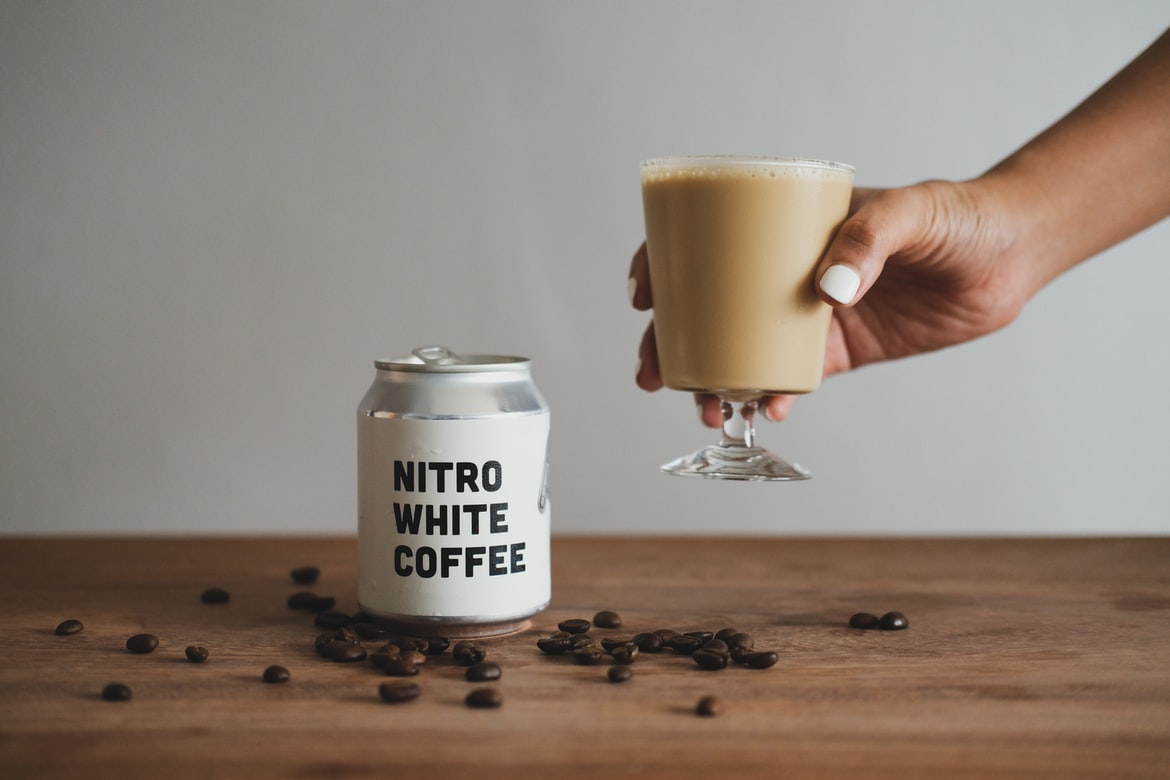 Meanwhile, we have one-love for Marley, who use the iconic image of Bob in his pomp to set off a great collection of cans for their different flavours. The range is called 'one-drop', presumably after the 1979 hit of the same name. We don't know if they come with an instruction to 'Stir it up' before drinking… The can we've featured shows the company is being creative when it comes to flavours, too – this one is a fruity banana split – surely it's just a matter of time before they do one with 'Jammin''?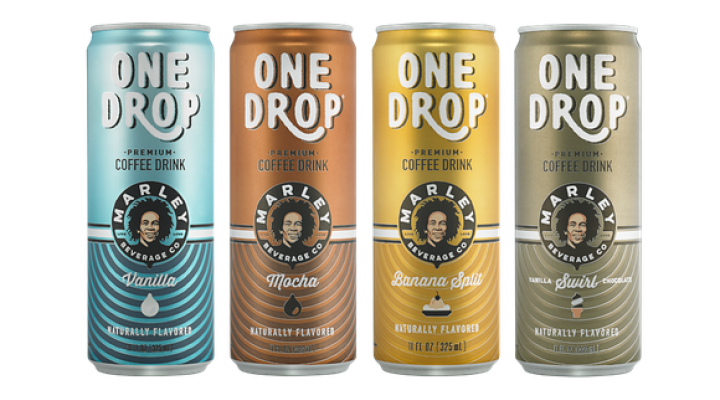 Meanwhile, over at Black Medicine, iced coffee looks cooler than a polar bear in shades. Super simple, predominantly black, with a clear, bold typeface and just a splash of hexagonal colour to easily identify different cold-press varieties – this is a masterclass in design. Hats off.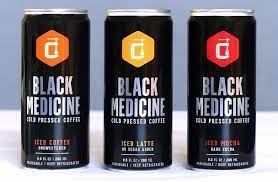 Over at Hotbox roasters we suspect there are fans of Tron. If the iconic 1982 film (or more recent reboot) had any influence on the Hotbox team, then we can totally understand why – it has to be one of the most visually impressive franchises ever. We'll be looking out for cans of Hotbox and imagine ourselves sipping it while racing around on neon accented superbikes. Thanks Hotbox.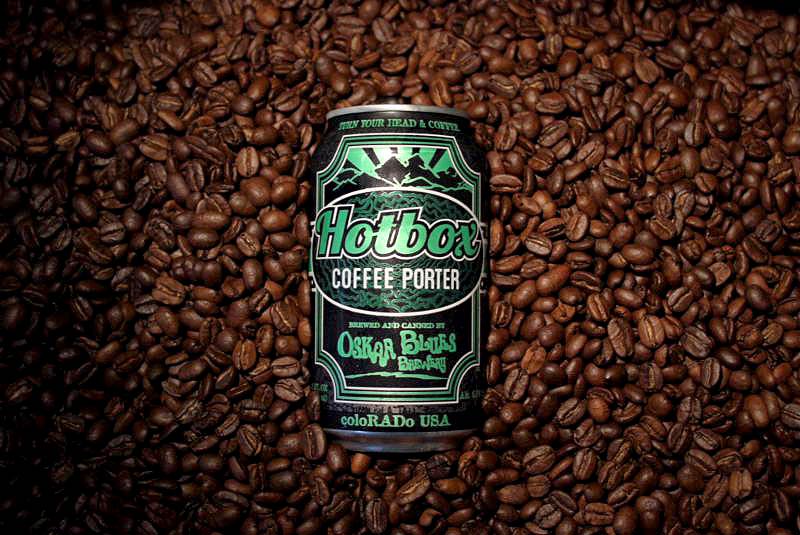 Oh – and yes, you are reading those flavours right – kudos to Hotbox also due for the brilliantly named varieties Bolivia Newton John, Frank Sumatra and Kenya Dig It.
Last but by no means least in our fantastic five coffee can designs is this effort from Stumptown.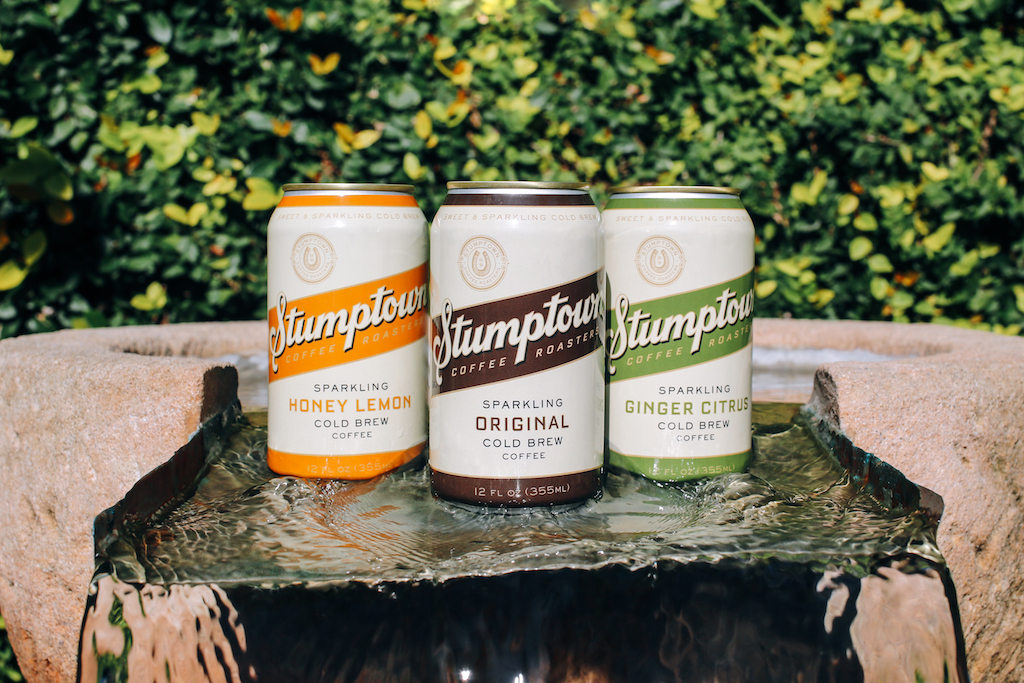 We think that this can is proof, if proof were needed, that a more traditional design can still be… Well… Sumptuous. This can would look good on any fridge shelf. If you want to be nitrogen-caffeine fuelled, then this is the can for you. Or if you are the kind of coffee nut whose idea of chic is kicking back on your yacht with a six-pack – of coffee – this will surely be the choice for the cool-box of your boat. Or your Bentley. Or just your picnic hamper for a day at the races. Heck, this can would make you look glamorous wherever you drink it!
Did we miss your favourite coffee can? Let us know through Twitter, LinkedIn or Facebook.
That's it – for now, but fear not, we'll be back with more beautiful cans in no time – if you think we should feature your cans, whatever you brew, then let us know!
And remember, if you want to multipack your cans without hiding them from sight – find out how WaveGrip can help – we've got solutions for canning lines of all sizes!
The post Perky design! appeared first on WaveGrip.