As easy as our carriers are combined with your cans, we want our range of applicators to do the same. They're all about boosting efficiency and seamlessly fitting into your canning processes.
So, what do we offer?
Original carrier applicators
Our plastic carrier applicators (C-80, C-400+, C-800+) are like carrier wizards. They are all automated and are ready to streamline your packaging process!
C-80: Our universal superstar for automation, this applicator can handle 80 cans/min in 4, 6, or 8 packs. Perfect for those with limited space looking for a smaller machine footprint, it's like having a tiny genius on your line.
C-400+: The C-400+ packs a punch, adding carriers to 400 cans/min and even switching between packs on demand.
With a modular design to fit into a variety of spaces, this applicator is great for medium to high-speed canning lines that require the flexibility of switching between 4, 6 and 8 packs at the touch of a button.
C-800+: Custom-built to match your canning line's speed, the C-800+ is also compatible with our original and side-applied carriers. This competitively priced speed-machine is great for those looking for a budget-friendly applicator with no hidden costs or click-through charges and a quick ROI.
Card carrier applicators
The card carrier lineup (CB-HA, The Beast, CB-80, CB-200, CB-400) can do their own thing or slide into an existing flow line, adapting like chameleons.
Manual:
CB-HA: Meet CB-HA – this is WaveGrip's handheld hero. This small card carrier applicator can handle 12 cans/min yet is compact enough to fit in your rucksack, making it the space-saver's dream. Made with sturdy materials to ensure a long-life, this handy equipment also requires minimal training due to its easy-to-use design.


The Beast: This manual application wonder brings the thunder. It can apply carriers to 24 cans at a time, with speeds ranging from 100 to 300 cans/min and is perfect for small spaces or mobile set-ups. As its name suggest, it really is the 'beast mode' of can packing. The Beast can also be automated to further improve throughputs.
Automated:
Our automated range of cardboard carrier applicators can all be arranged in different layouts for maximum flexibility – we play Tetris for all of your production needs.
CB-80: This master of smaller-scale application increases output yet takes up little space, with its impressive modular design. Hitting up to 80 cans/min, this one will optimise your space and workflow.


CB-200: The fully configurable CB-200 rocks the mid-speed automation game with up to 200 cans/min, compatible with standard 202/211 and sleek 202/204 cans. Practically a chameleon with gears, its multiple layout options provide you with maximum flexibility.


CB-400: The last word for our cardboard carriers, CB-400 handles (you guessed it…) up to 400 cans/min, with adjustable heights for different cans. This high-speed application will enhance your production efficiencies at an affordable price, with no hidden production costs.
All WaveGrip applicators can be adjusted to run multiple can heights of both 202/211 and 202/204 cans.
But wait!

Bottles, We Got You Too
B-800+: Finally, WaveGrip's bottle buddy, the B-800+ is our custom-designed bottle applicator for PET bottles and can fit into your personal packaging requirements. It's a competitively priced applicator with a killer ROI - we can even offer change part packages if multiple bottle sizes are required. Just let us know!
All of our applicators are built and serviced in the USA.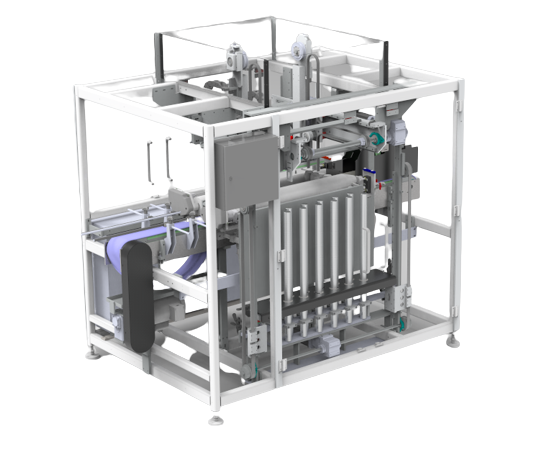 An Exciting Offer!
For a limited time, we are now offering a range of application equipment *FREE with an order of either our:
- 500,000 standard 202/211 6-pack carriers (color) or 750,000 standard 202/211 4-pack carriers (color)
OR
- 500,000 sleek 202/204 6-pack carriers (clear) or sleek 202/204 4-pack carriers (clear)
(You can mix both standard and sleek carriers, so long *as the total carrier purchased is 500,000 6-packs or 750,000 4-packs).
Application equipment available:
• Wavegrip C-80 $35,850 NOW FREE*
- 80 cans per minute
- Standard and Sleek cans.
OR
• Wavegrip C-400-C800 $115,000 NOW FREE*
- 400 and 800 cans per minute
- Standard and Sleek cans
- Price reduction on the following rings
Now you know everything there is to know about our range of applicators, get in touch to learn how WaveGrip carriers could benefit your business